A Google Account is a user account that is required for access, authentication, and authorization to certain online Google services.
Passwords are not good enough anymore. For this reason, enabling Two-Factor Authentication on all your Could Accounts should be second nature.
Enable Two-Factor Authentication
To Enable Two-Factor Authentication you will first have to have a Phone number assigned to your account. Browse to https://myaccount.google.com/, you will be requested to log in if you're not logged in yet. On the right hand of the screen look for the option Security:
On the Right Side of the screen under the heading Singing in to Google select the feature call 2-Step Verification. The next screen will give you a short overview of what 2-Step Verification is. Click Get Started.
You will be prompted to sign into google again just to make sure it is you turning on the feature. If you have your Phone number associated with your account the number and country will already show in the Number Field. Alternatively you can select the correct Details.
Leave the option on Text Message and Click next. On the following screen enter the pin you received on the phone number supplied.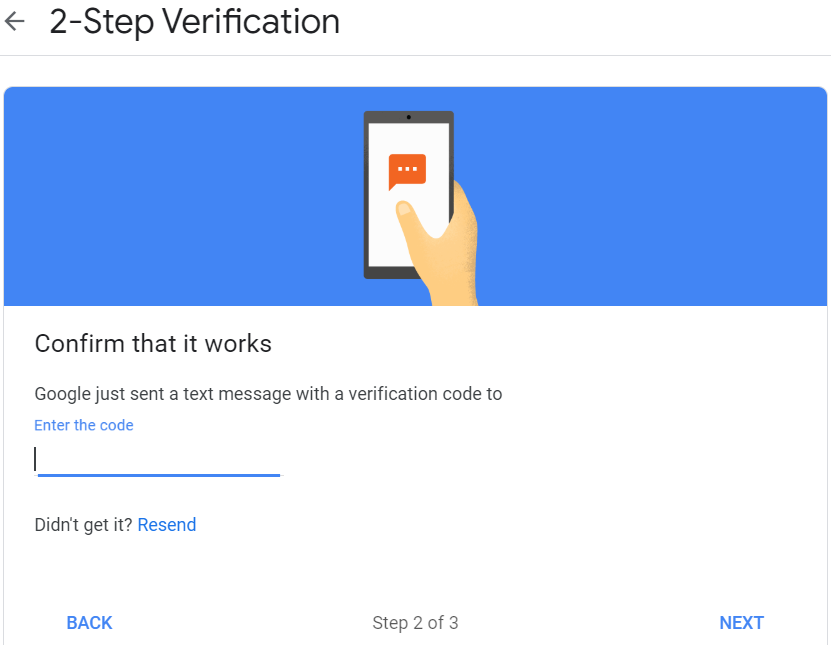 Once you click next and the correct number was selected you should receive a confirmation It Worked! Simply click TURN ON and you have set up your first 2-Step Verification for your Google Account.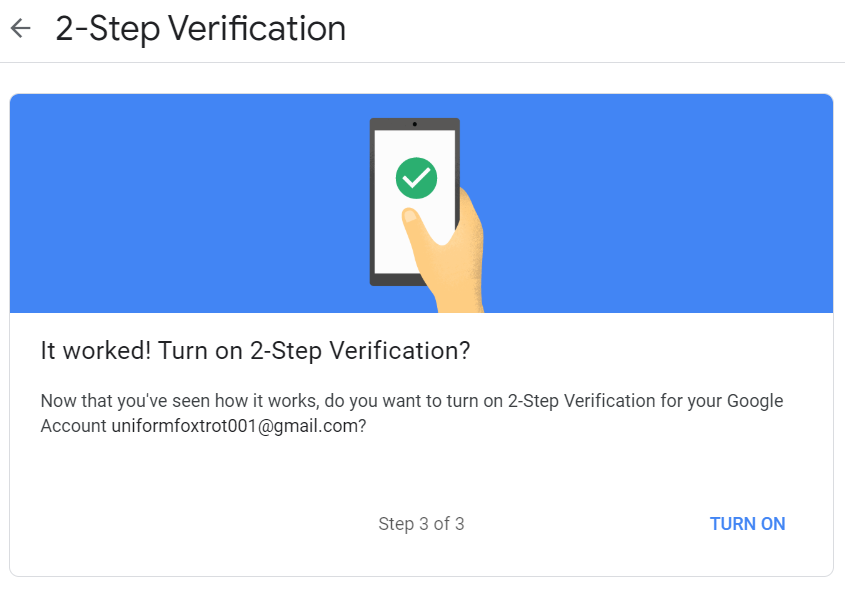 Google Authenticator
Even though your account has now been activated with 2-Step Authentication. This is not my preferred method of Authentication. The second option is with Google Authenticator. Once you have finished adding your phone number there is an additional option that comes up.
Browse Little down and look for the Option Authenticator App.
Once Selected choose the phone Type you are using and click Next.
On the new Screen, a QR Code will show, On the phone open your corresponding Google Authenticator and select the option, Scan QR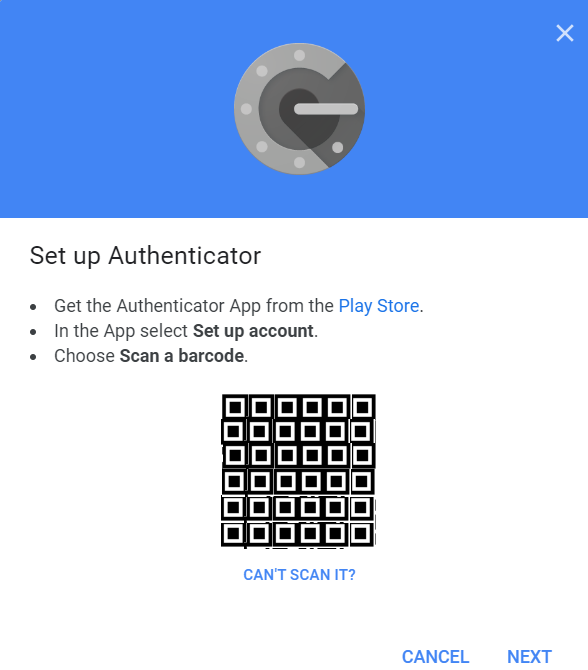 Once you scanned it the phone will start generating 6 Digits codes. On the following screen enter the code. The code will change every 30 seconds.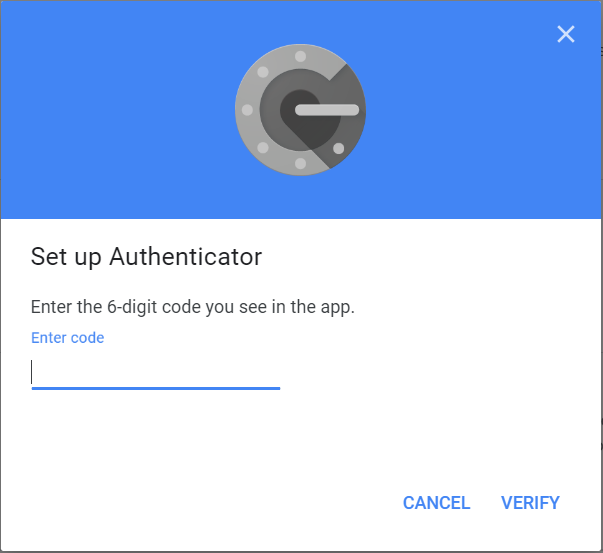 When you Verify you will now be able to use the Google Authenticator.